Providence, Rhode Island based Gut Bucket bring us a sixteen track blood orgy of blasphemous death - punk in the form of Shattering Your Faith. This band is truly unique in that it is a three-piece, dual bass band. That's right folks, two bassists and a drummer and it absolutely fucking kills! Gut Bucket is made up of Kenny Ruhle on bass and lead vocals, Zack Parker on bass and yelling, and Rob Cinami on drums and yelling. The disc also has a guest appearance by Alex Story of Cancerslug. Shattering Your Faith is a fun disc, filled with anti societal tirades fueled by that thunderous backline reminiscent of bands such as S.O.D. and M.O.D. The disc is a good mix between skater punk, grind, death and thrash that paints the listener into a hell-born, zombie filled comic noir. Shattering Your Faith is a well produced, yet raw D.I.Y. presentation from cover to disc. Track listing for Shattering Your Faith is:
1. Castrated and Crucified
2. Shattering Your Faith ( Total Brute Force )
3. In My Cellar ( ft. Cancerslug )
4. Otis
5. Hyde
6. Faceless Stump
7. The Creature Walks Among Us
8. Hell Cocks
9. Diebrator ( The Ballad of Kildo )
10. Biter 2 ( Still Biting...)
11. Jersey Saw
12. Solomon Grundy
13. 13
14. Born of Shit ( ft. Cancerslug )
15. Beatngu
16. Blue Hell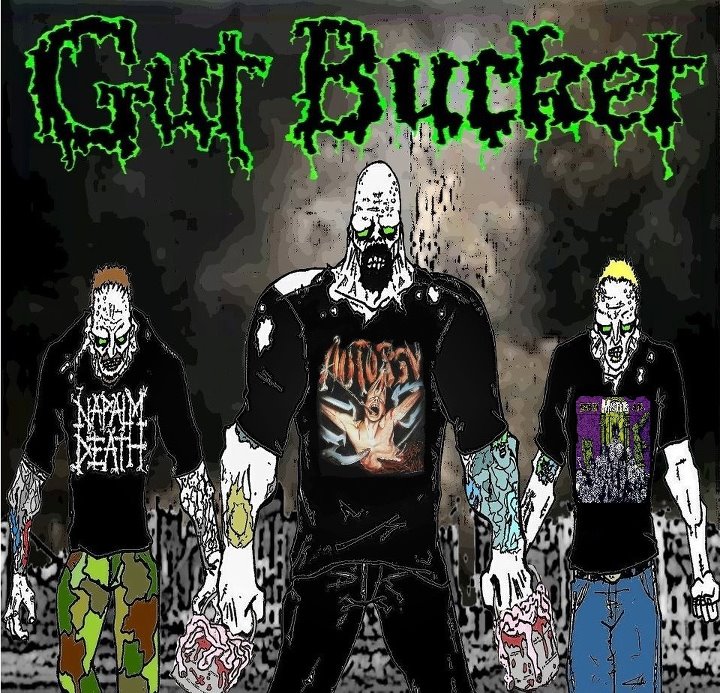 If you are looking for something different than the norm then Gut Bucket is for you. These guys are completely left field and definitely think outside the bun! Shattering Your Faith is an excellent example of how to do things differently, and having the nads to make it a reality. If there ever is a zombie apocalypse, the Shattering Your Faith will be the soundtrack!
You can find Gut Bucket at the following:
https://www.facebook.com/gutbucketofficial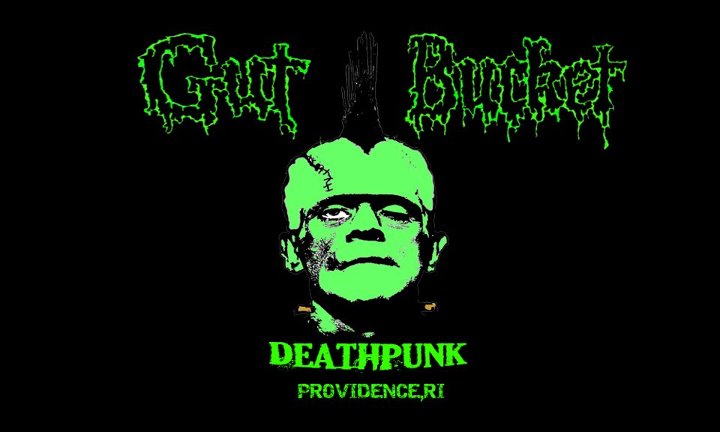 Bobby Weaver
August 8th, 2012
scrolling="no" frameborder="0"
style="border:none; width:450px; height:80px">