Project Pain

I Have Sinned
F.A. Records
2012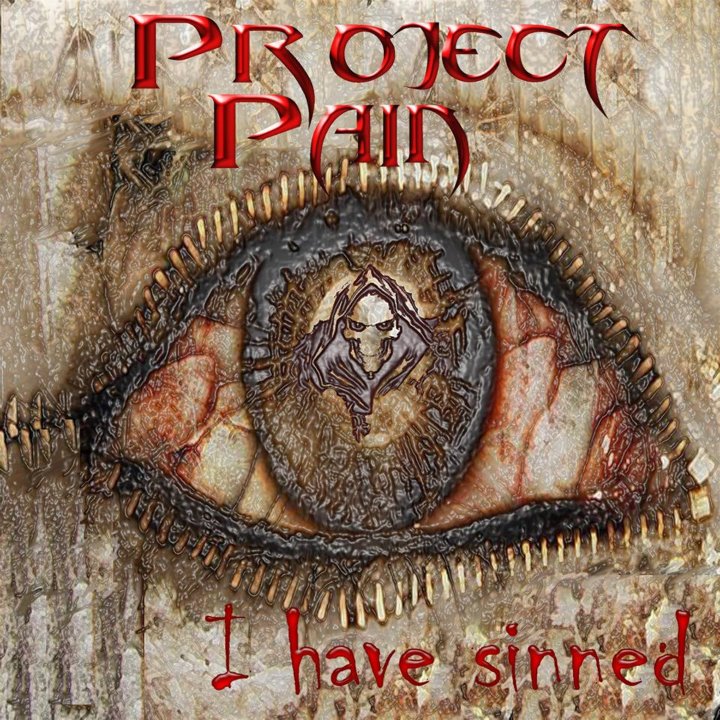 From the land of legal marijuana and government regulated prostitution comes Hollands newest export, Project Pain! I Have Sinned is a ten track thrash megolith awaiting to fall upon the metal masses with force and fury. The disc features Bauke Goudbeek on vocals, Guido den Hoed on guitar, Roland van der Kruk on drums, Vincent Wassink on bass, and guest solo's by Wim Epskamp, Marco van der Velden, and Mark Staffhorst. I Have Sinned opens with False Prophet, a fast, mosh inducing track of hostility towards religion. Very grooving breakdown and an excellent solo by Wim Epskamp. Track two, Retribution begins with a metal dirge and then brings the pain. Damn I'm loving that guitar tone...almost like titanium razor barbed-wire ripping apart the flesh of the damned! Awesome stop-riffing, and another neck-breaker of a song. Next is W.O.D. and this is just one brutal fucking track! This song from beginning to end makes me wannna break shit, and once i'm done, break it more! This is my favorite off the album! Track four is the title track, I Have Sinned. I love the soundbite in the beginning, which sets the tone of what's to come. More of that great riffing, hellacious rhythm section setting the pace, and Bauke's vocals tying it all together. Sweet outro as well! Next is Thrashopolis and starts off with a chugging, heavy riff and some nice basslines too. This song is totally "old-school' style, and is just ruthless as fuck. Really great, standout solo by Marco van der Velden that reminds me of Andy LaRocque! Track six on the disc is Canister, and begins with some really tripped out riffing, and continues the insanity throughout! Holy shit Roland has some feet! I love when bands do an instrumental, and this one slays! Embrace Death is track seven, and begins with a killer scream by Bauke and falls into some brutal chug riffing. I'm loving the solo by Mark Staffhorst as it's not over-played, but is distinctly in the pocket! Track eight is Hatred, and is another "old-school" thrasher. This is a great tune, and vies for the number two position on my favorites list! Nice outro lead!!! Next on the list is House of Pain, and yes folks, this track is aptly named! Knees and elbows the whole way through! Outstandingly brutal with some more great lead work, and those unholy feet of Roland's. Ooooh love that middle spoken part! PREPARE TO ENTER THY HOUSE OF PAIN! The last track on the album is Silent but Deadly. Wow the rhythm section slams this one out! The band does an outstanding job of dynamic building, leading to a maniacal crescendo. Track listing for I Have Sinned is:
1. False Prophet (solo by Wim Epskamp)
2. Retribution (solo by Marco van der Velden)
3. W.O.D. (solo by Wim Epskamp)
4. I Have Sinned (solo by Mark Staffhorst)
5. Thrashopolis (solo by Marco van der Velden)
6. Canister (solo by Marco van der Velden)
7. Embrace Death (solo by Mark Staffhorst)
8. Hatred (solo by Mark Staffhorst)
9. House of Pain (solo by Mark Staffhorst)
10. Silent but Deadly (solo by Mark Staffhorst)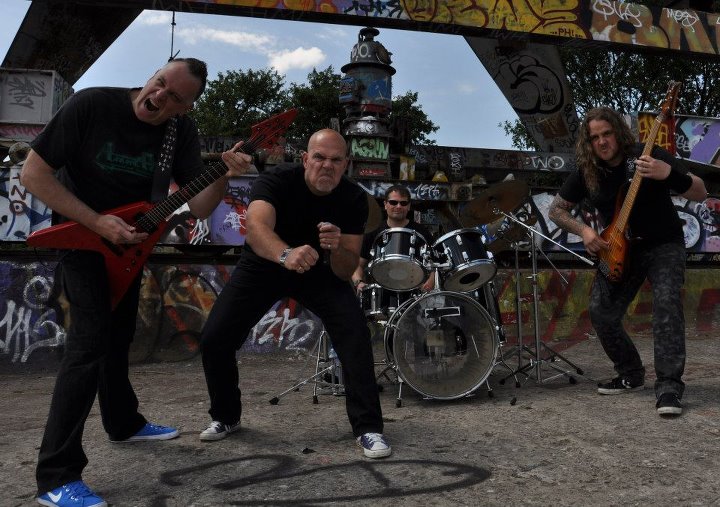 Project Pain is staking their claim to the thrash throne and I have Sinned is an album worthy of the sceptre. It's not very often that I find a band that has roots in old-school thrash, yet I can hardly name a band that they sound like! I can hear a bit of the German bay area sound, but they are not a Kreator, or Destruction clone. They are distinctly Project Pain, and I Have Sinned is their battle flag! Can you feel the pain?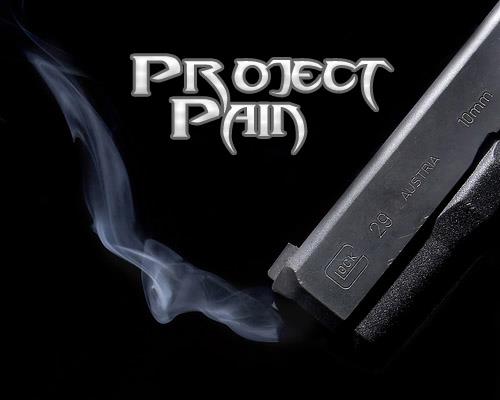 You can find Project Pain at the following:
www.project-pain.nl
www.facebook.com/ProjectPain
projectpain@live.nl
www,myspace.com/project-pain
www.reverbnation.com/projectpainmetal
You can also view two of the band's videos at:
www.youtube.com/user/projectpainmetal
Bobby Weaver
August 9th, 2012
scrolling="no" frameborder="0"
style="border:none; width:450px; height:80px">