Netherion

Sphere of Terror

Old Hearth Studios
2012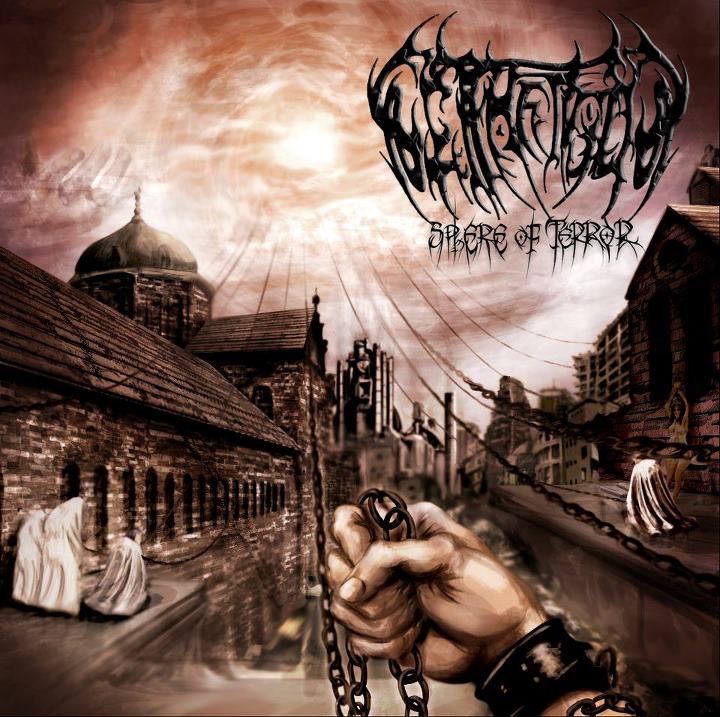 Damascus, Syria natives Netherion released Sphere of Terror this year. Netherion displays the talents of Gilbert on vocals, Nihility on lead guitar, Mohammed Al-Shalaq on guitar, Mohammad Alesseh on bass, and Fadi Massamiri on drums and was originally formed in 2010. The band recently relocated to Serbia amidst the war that is raging in their homeland, and we here at Brutiful Entertainment are thankful that Netherion is safe! The band derived their name from a combination of nether, representing the netherworld, or land of the dead, and ion, the center of the atom, thus the ion of the netherworld! Sphere of Terror is an eleven song hell ride to oblivion, beginning with Into The Decay. I love the intro piece...very dark, and foreboding which brings the listener into a pit of despair and hopelessness. Great instrumental tune, melodic and nearly black metal at times! Track two is Chains of Slavery, and holy shit can Fadi's feet move! This tune is some brutal, blackened death and just slams from beginning to end! Nihility's solo is incredible as well! These guys mean business folks! Track three, Wards of Perdition, starts off really thrashy and grooving, and descends into some heavy death before going into another groove. Love the songwriting ability of these guys! Nice off time riffing too followed by another extremely melodic solo. Damn Gilbert growls deep! Next is Mutilate the Ignorance and this tune showcases the bands talents in the bass jam, along with nihility's leadwork. This tune is one great metal song, as it crosses multiple genres with some prog, thrash, and death all nicely mixed together! Track five is the title track, Sphere of Terror and starts the neck cracking from the very first riff. Netherion cuts some very hook-laced, rhythmic grooves reminiscent of some early death bands, yet not sounding old-school at all. Nice overlayed solo in this one! Love the riff utilizing the splash cymbal too...very cool dynamic! Breeding Paralysis, track six, begins deceptively slow, then grabs the listener by the nads and doesn't let up! This is one brutal track! The whole band shreds folks, and doesn't have a slouch amongst them! Next is Catastrophic Reality which may be my fav on the disc. The intro is just so provocative with the spoken word piece, and then the slaying begins! More of those great grooves and brutality. Then comes the middle break, which is so amazingly serene yet chaotic at the same time. Exquisitely unique and shows the musical prowess that Netherion possesses. Track eight is Dogmatic Separation and I really dig the riffing in this song. It kept my head banging all the way through. New Dimension is next, and I love the piece in the beginning with the bass and guitar almost utilizing the call and repeat technique from early blues bands. This is an absolute face-ripper of a song, lightning fast riffs, warp-speed drumming and slamming bass. Then came the sweet breakdown, and outro solo. Very nice, and unexpected! Track ten, Legion of Redemption continues the massacre with gut-pulling precision and technical mastery. The last track on the album is Kill with Hate which begins with a mellow intro that descends into a slam-fest rather quickly! These guys are so melodically brutal in the vein of Arch Enemy that you cannot do anything but love these songs! The track listing for Sphere of Terror is:
1. Into the Decay
2. Chains of Slavery
3. Wards of Perdition
4. Mutilate the Ignorance
5. Sphere of Terror
6. Breeding Paralysis
7. Catastrophic Reality
8. Dogmatic Separation
9. New Dimension
10. Legion of Redemption
11. Kill with Hate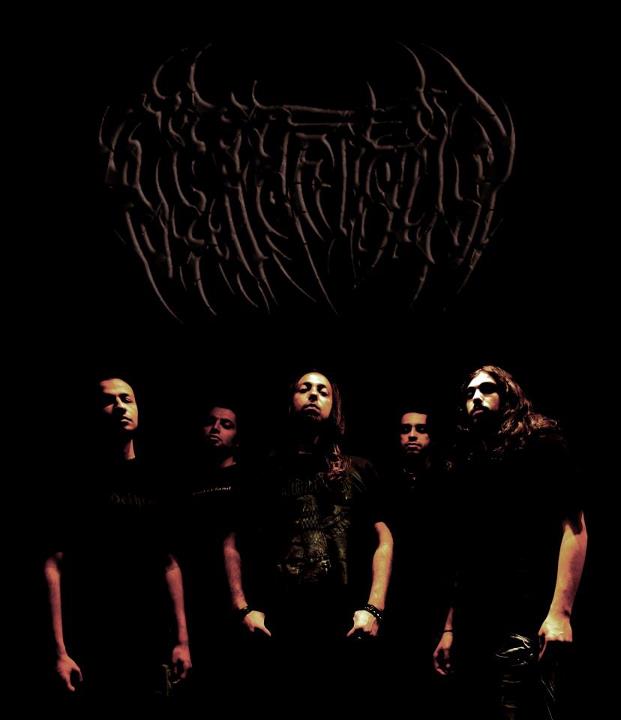 Netherion claims the title of death metal, however I feel that they are much more than any one genre, or label can handle. This is a young, very dynamic band that you definitely need to keep an eye on! Sphere of Terror is a testimony to the bands musicality and songwriting ability, while at the same time putting their unique stamp on metal music. Netherion, Sphere of Terror...out now so go, and get it!!!
You can find Netherion at the following:
http://www.myspace.com/572767174
https://www.reverbnation.com/Netherion
http://www.metal-archives.com/bands/Netherion
http://www.facebook.com/netherion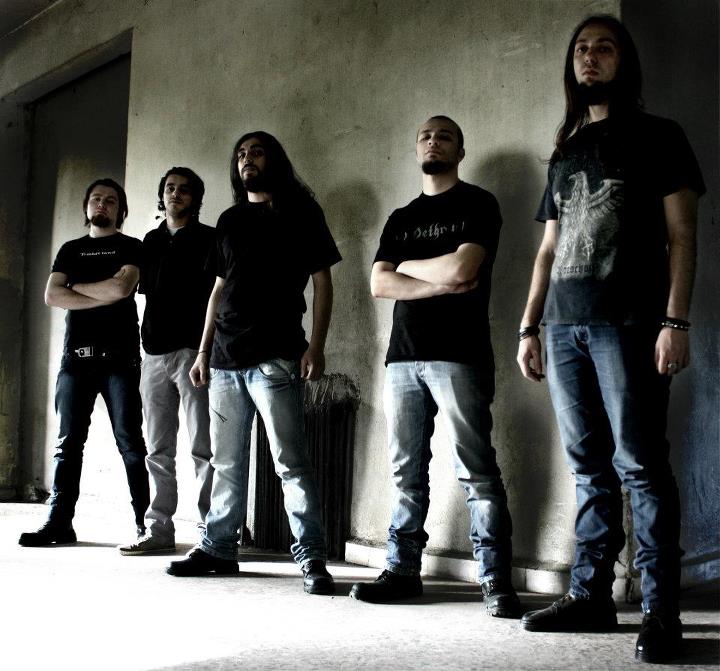 Bobby Weaver
August 15th, 2012
scrolling="no" frameborder="0"
style="border:none; width:450px; height:80px">